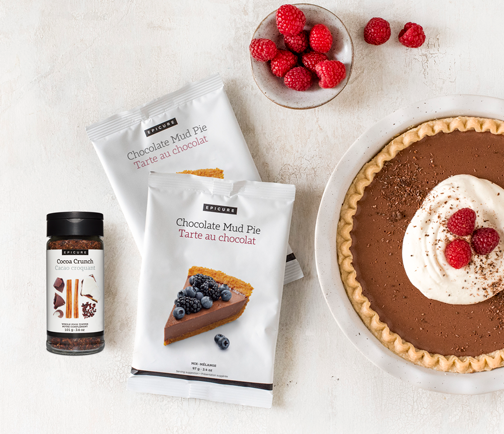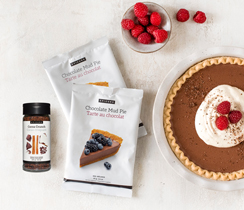 Gluten free
Nut free facility
description
June Taste Test—here for a limited time only.
This luscious seasonal dessert favourite is the perfect, cool, sweet ending to any hot day or at-home mealtime experience.
Use the Chocolate Mud Pie Mix and Cocoa Crunch Whole Food Topper to quickly and easily whip up this irresistibly delicious and healthy family-friendly indulgence.
Become a monthly Taste Tester! We release a limited quantity of one brand spankin' new creation from the Epicure Test Kitchen every month. Purchase yours and be among the first to try these new products.
Tell us what you think! Share your feedback here.